Cleanup After Construction Services
6/8/2020 (Permalink)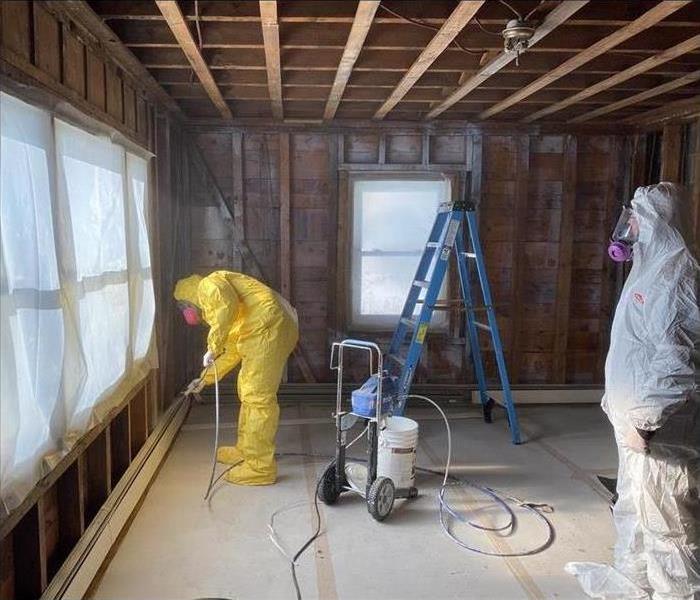 SERVPRO of Spring/Tomball is here to help 24/7 for all of your needs! Call us at (281) 374-6454 for any questions or concerns.
SERVPRO of Spring/Tomball helps ensure your finished projects always look their best. We can provide a thorough cleaning after construction is complete at your home or business.
What is Post Construction Cleaning?
Once the floors are down and the drywall is up, its time to remove the debris and dirt in order to lay the carpet, paint, and decorate. SERVPRO of Spring/Tomball professionals can provide the debris removal services to prepare the building for interior design.
Final cleaning services are when you want the facility to look its best when the doors open. Your local SERVPRO Franchise Professionals provide cleaning services to give the building that extra shine. These services include showcase carpet cleaning; hard floor cleaning; ceiling walls and fixture cleaning; deodorization; air duct cleaning; debris removal; window cleaning.
Is your building trapping moisture during construction? Excessive moisture could result in mold growth. We can provide Dehumidification and Drying services to help you eliminate moisture and prevent the potential for mold growth.
SERVPRO Franchise Professionals have the training and tools necessary to help you during your project. Call us today for a discussion on how we can help. (281) 374-6454.