2019 CE Course Schedule
10/22/2018 (Permalink)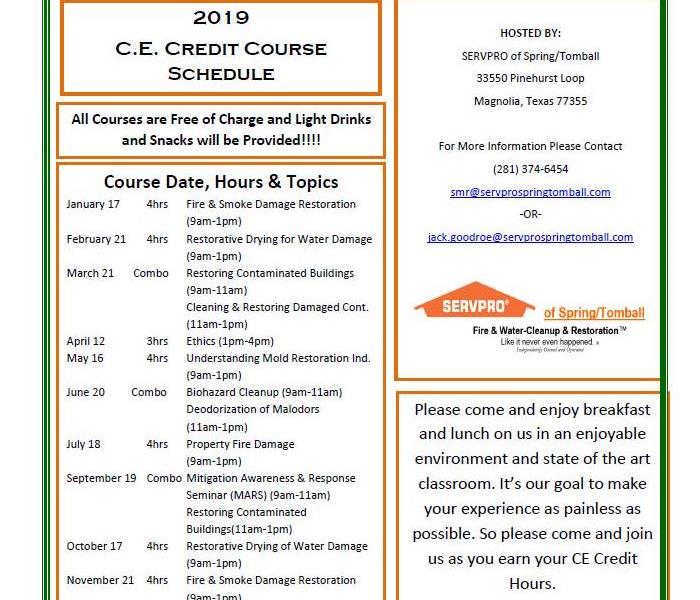 Needing Continuing Education Credits in the upcoming year?? We have our 2019 Continuing Education Class Schedule ready and we welcome you to join us at any of these courses. We hold classes every month to give you a chance to make it out!
The classes are FREE to the public, we have great instructors and light snacks and drinks are provided. COME AND JOIN US!!!!!
If you see any particular course that you are needing, just shoot us an email to smr@SERVPROspringtomball.com OR jack.goodroe@SERVPROspringtomball.com
and we will add you to the list in advance!
**ALSO if you have any questions regarding our Continuing Education Courses, please don't hesitate to ask. We are here to answer questions and help make the process easier for you!